Warning: WealthCapital fraud ring
Internet fraud with fictive trading accounts.
Do not transfer any money to WealthCapital!
Attention: Also active under successor platforms!
Current warning (27.08.21): 
Currently, "WealthCapital" is trying a new rip-off scam: They announce that they want to liquidate their "company" and pay out the assets upon request. Upon request, someone calls back (please forget the name ;-), and demands a certain amount for the liquidation (a few thousand euros), of course in Bitcoin. They wanted to "help" a person without a BTC account to open one. The only sensible reaction: don't respond, don't apply, don't transfer anything, don't accept any more calls from the numbers in question, put email addresses in spam, if a criminal complaint has been filed, inform the authorities.
Ostensibly serious trading platform
WealthCapital belongs to a class of international frauds operating in a similar manner. At first glance, its Internet presence appears to be legitimate and professional.
It offers investors a "simple trading platform" and purports that investors can get rich by independently trading in shares, currencies, raw materials, crypto-currencies and so on. The Terms and Conditions also appear to be a "normal" framework at first. The fact that the sole purpose of all of this is to manipulate investors becomes clear only later on.
In addition, the website features characteristics that are common and typical of fraudulent websites: There is no legal notice, the domain is exotic, and the seals are worthless ("The digital Bank of Europe") or wrongfully used ("Mastecard").
Manipulative customer temptation to the point of psychological terror
Customers are contacted based on their Internet research, such as searches for "bitcoin" or "trading", or because they react to relevant advertisements on Facebook. The frauds contact customers by phone using fake number displays. By displaying local domestic numbers, the frauds create the impression the customers' partners are based in Switzerland, for example. The address specified in written communication (only by e-mail, of course) is a dummy address, which is clearly the case because it is misspelled: "Europalle, no.11 Zurich, Switzerland, 8004"
The first transfer for opening the account may be made via credit card. Subsequent transfers must be made using bitcoins for the simple reason that payments cannot be traced back to the recipients. At the beginning, "test repayments" are made to the recipient. That is a popular trick frauds use to make a trustworthy impression.
One of the arbitrary rules of play is that the frauds demand a certain account balance so investors can benefit from certain trading advantages, such as "participation in the Asian Market Group". All interventions made by the impostors serve one purpose and one purpose only: To induce the investor to make additional payments. They include what appear to be generous gestures, such as pretending to contribute a certain amount of money from their own funds if the investor pays a certain amount.
If customers ask critical questions, there is often a change of fraudster; for instance, the contact person says they are no longer responsible for the issue or the "head of finance" would now get involved and make a proposal. The "account managers", who are friendly at first, also turn gruff if customers do not do as they are told, and this behaviour can turn into blatant extortion ("In that case, we will close your account.")
All people like "Danny Reus" are fakes
One customer had dealings with a certain Benjamin Müller, for example. He maintained he was Swiss and came from Schaffhausen, and he also spoke Swiss German. He lived in the UK and had a flat in Germany. He had lived and worked abroad for a long time. He spoke German with an accent. Benjamin Müller called using the numbers +44 7480 721016 and +41 61 588 03 30. The frauds switched to Telegram (@BenjaminmullerPFM) or email (benjamin.m@wealthcapital.fm) as soon as possible. The deeply moving picture of Benjamin Müller comes from a Internet image gallery where people can purchase images for small license fees.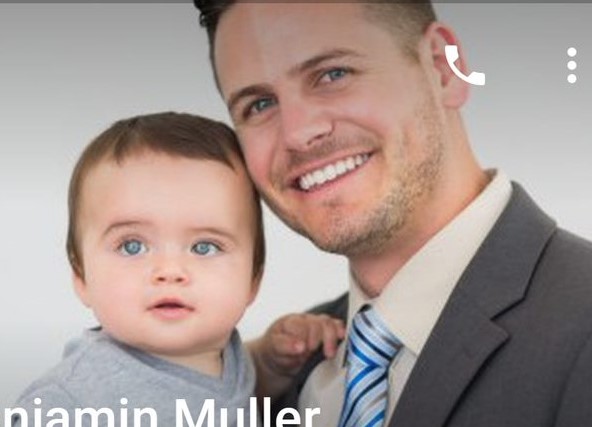 Then Benjamin Müller's alleged boss entered the mix: Account Manager Dave Rosenberg, dave.r@wealthcapital.fm,Telegram user name @daveRosenberg. He sounded like a native English speaker but supposedly came from the Czech Republic. He wanted to help the customer get back the approximately 50,000 euros he had lost in trading "because of Benjamin Müller". It is also important to know that the accounts displayed on the Internet are purely fictitious. No real trading actually takes place. Profits and losses are simply displayed, which is of course done with the intention of convincing investors to make additional payments.
In the end, Danny Reus got involved. He was allegedly responsible for WealthCapital's biggest customers (> 500,000 euros): danny.reus@wealthcapital.fm, Telegram user name @DannyReus. He also called using the number +41 22 501 99 76, for instance. He supposedly lived in England and spoke with an accent that could be attributed to his Serbian or even Swiss mother. He motivated the customer to make additional payments by having them join selected trading groups.
His picture cannot be found on the Internet; and if one is found, it most certainly is not his real picture: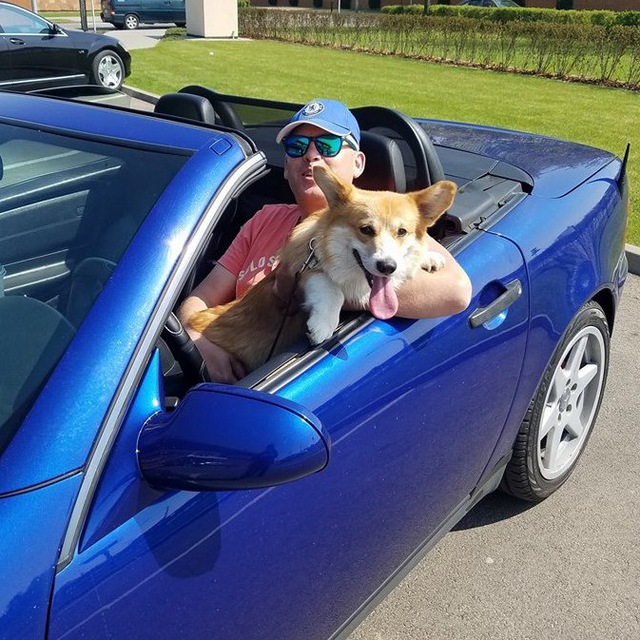 Repayments are never made. The simplest pretext for this is: Fictitious trading losses. If the customer no longer wants to compensate for them by making additional payments, WealthCapital threatens to close the account and always references the GTC, etc. This makes a considerable impression on many customers, and they make further payments.
In the case of WealthCapital, it is striking that certain pseudonyms, such as Danny Reus, have been active for longer; in his instance since 2016. That means they are quite clever and have been able to continue for 4 years without running out of customers or getting caught. It may also mean that different people are acting under the same pseudonyms.
What these guys avoid like the plague are meetings in person. They have excuses, and corona is now one of them, of course. We succeeded in convincing them to meet us in person in only one in five cases. In an additional instance, we were able to locate the actual perpetrators and apprehend them in an office in Hong Kong.
After the loss, the rip-offs continue
The fraudsters know the customers will catch on at some point. During this phase, the customers receive e-mails and offers from ostensible agencies that want to help them get their money back.
For instance, Payback Ltd., which maintained the European Financial Market Authority had informed it about the customer's investment and that it could demand repayment of the money. Of course, no financial market authority would ever do a thing like that. The e-mail was sent by "Anna Brown" in Tel Aviv, st. 2185, Vision Tower, office D43. Tel. no.: +972772234831 Email: annab@times4action.com, customersupport@times4action.com
These were certainly the same perpetrators, who were using this scam to try to mitigate the backlash from dissatisfied customers. Sometimes, companies suddenly disappear from the Internet yet continue their unlawful dealings under another name.
Of course, these criminals are aware that their reputation on the Internet will eventually be so negative that customers no longer register. That's why they cahnge to old and new similar platforms, a selection of candidates: Cfdstocks, Zoom Trader, Tradex Options, SpearTrader, Trademax Capital Ltd , Prestige FM, Tera Media DOO, FGM Technology Ltd, Astra Consulting OÜ, Nostro Technology OÜ (neuer Name Wealth OU), FGM Technology Ltd, TradeCoins , Titan Marketers Ltd , Future CFD , Wantage One. The list is not exhaustive, but will be completed on an ongoing basis.
Precautionary measures against WealthCapital and similar fraud companies
For reasons relating to our investigatory tactics, we are not publishing all the details and are obscuring others. Criminal charges have been filed against WealthCapital and additional companies.
Please note the following for your protection:
Do not engage in any business contact in which you cannot meet your business partner in person. Have them present their IDs and inspect them. Do business only with companies listed in the commercial registry.
Never transfer money based on an "Internet and remote offer" alone, and never make any payments in bitcoins in particular.
Consult an advisor from a bank, a lawyer or us in advance.
Should you already have made payments for an investment that you now believe to be suspicious or fraudulent, stop making additional payments. Every additional payment increases your losses.
File criminal charges. You can also register with the Zurich Cantonal Police's Cyber Crime Police
What have you experienced with WealthCapital and similar companies?
Have you perhaps also experienced grievances with WealthCapital or companies that operate similarly? For instance Cfdstocks, Zoom Trader, Tradex Options, SpearTrader, Trademax Capital Ltd , Prestige FM, Tera Media DOO, FGM Technology Ltd, Astra Consulting OÜ, Nostro Technology OÜ (neuer Name Wealth OU), FGM Technology Ltd, TradeCoins , Titan Marketers Ltd , Future CFD , Wantage One etc.
We are interested in your experiences. It helps us to realize our strategy with such companies, with which we have already had success in other cases. However, we cannot promise you that we can help you or take over a mandate, nor can we guarantee success. We will, though, provide you with free and non-binding consultation.ich.